Welcome in the CHOCOGIL's universe, a 100% chocolate world.
The CHOCOGIL spirit is a mix between tradition and modernity : traditional recipes, a modern system, human involvement, skills and know-how…all ending in a high-quality product.
CHOCOGIL is well-known for having creating the Bouchon Marc de Champagne in the heart of the Champagne region 60 years ago.
And although, CHOCOGIL has obviously grown since then, it's still a family business, drawing its strength today from the recipes which have made our chocolate factory such a success.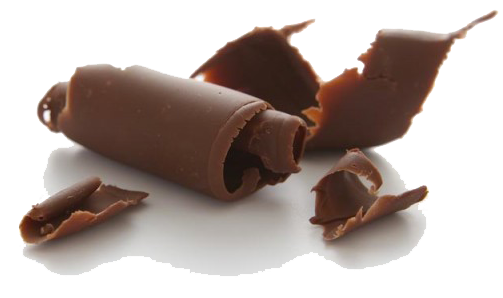 Chocogil, a success story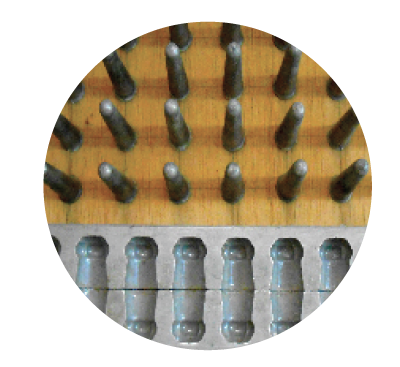 Our chocolate factory, which has been set up in the heart of the French Region Champagne in the end of the 1950's, is the fruit of a man's creative mind, Gilbert Broisson, a chocolate representative.
At that time, he thought of making a small chocolate delicacy with a Marc de champagne (a local brandy) centre.
In 957, he created in Saint-Dizier a chocolate factory, to push the project forward. It was the birth of the chocolate bouchon which make our reputation.
In 1968, with a growing demand, the chocolate factory has been relocated in Bettancourt (in Saint-Dizier's suburb). CHOCOGIL is still there today.
As a great regional speciality, the chocolate Bouchon Marc de Champagne stays the best sold product at CHOCOGIL.
We have done our best to satisfy our customer's needs thanks to a wide range of more than 150 references which are well-adapted for them.
CHOCOGIL, a one-man idea at the beginning, an entire team job today.
If at its setting up CHOCOGIL made only a few kilos of chocolate delicacies, today, CHOCOGIL sells more than 200 tons of chocolates per year, always by using of its ancient know-how.
Chocogil, about its chocolates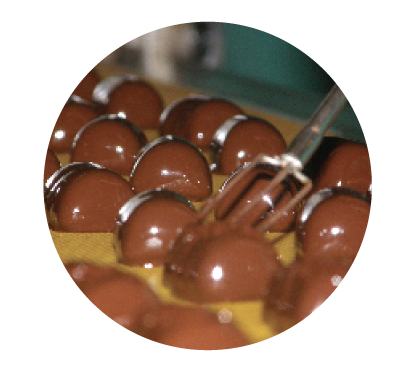 CHOCOGIL is a chocolate manufacturer and produce a wide range of 100% pure cocoa butter chocolates.
In the classic French chocolate tradition, our assortment of more than 150 items is a variation around praline, ganache, almond paste, nougatine and, of course, liquors, our speciality.
We also present a guarantee of quality on all our products. This has been made possible by choosing the best chocolate couverture (33% cocoa milk chocolate or 70% cocoa dark chocolate), by a selection of the best ingredients for its recipes and by a permanent control along the process.
This is the CHOCOGIL's know-how.
Our chocolates are manufactured in an air-conditioned workshop where temperatur and hygrometry are constant.
Before shipment, they are stored inside controlled-air cold storage rooms, at 15°C temperature and 70% residual humidity air.
We take great cares for the shipping our products, particularly with the packaging.
Quantitative and qualitative controls are systematically carried out before each dispatch.
Thus, our chocolates are leaving our chocolate factory in optimum conditions.
For more than 60 years, Chocogil supplies professionals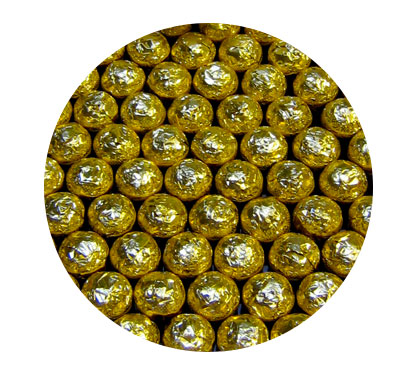 For its export market, CHOCOGIL supplies professionals like importers-distributors, wholesalers, department stores, chocolate shops, wine shops, delicatessen and so on.
But first and foremost, CHOCOGIL's principal objective remains to assure you a complete satisfaction
For CHOCOGIL, some daily obligations
> Manufacture chocolates in the French chocolate tradition
Selection of the best ingredients, high quality couverture chocolates, traditional recipes, permanent controls.
The best way for CHOCOGIL to propose you the best fine chocolates.
> Hear and give answers to customer's requests
Information about your orders, or our rates and services.
CHOCOGIL is committed to give you a clear and quick answer.
> Advise and inform
Advices for displays, conservation about our chocolates.
CHOCOGIL is there to bring you useful information.
> Prepare and ship  customer's orders as quickly as possible.